Split and Seasoned Quaking Aspen (1 year minimum)
$180.00/Cord if picked up. See price list to right or below on mobile.
$200.00/Cord if delivered (Full Cord)
Birch: $450.00/Cord
$50.00 delivery charge to Hythe area.
$100.00 delivery charge to Grande Prairie.
Can deliver up to 2 cords per load.
Purchasing the wood a week or two in advance would be advisable to insure it is perfectly dried before use. It should be stacked in a well ventilated area to dry surface moisture to enjoy maximum BTU value and ease of use. That would also prevent creosote buildup in your chimney.
Aspen (White Poplar) has a heating value of about 15,000,000 BTU (British Thermal Units) per Cord.
I feel it is a very efficient wood and possibly burns cleaner (less creosote buildup) than Pine or Spruce.
The best firewood in this area would be Birch with a heating value of about 23,000,000 BTU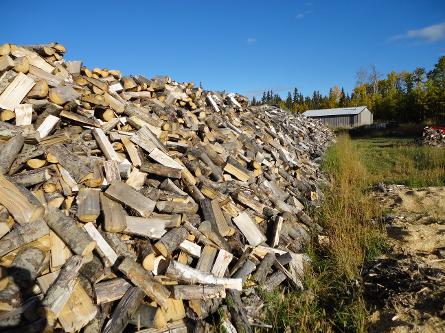 This is the wood pile I sold and hope to replace this winter.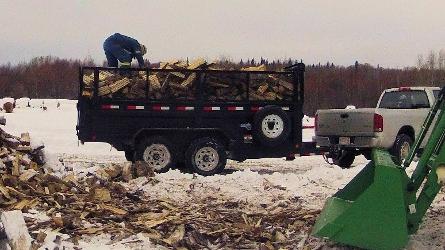 This image shows the trailer I use to deliver. It's capacity is 2 cords when filled to this level.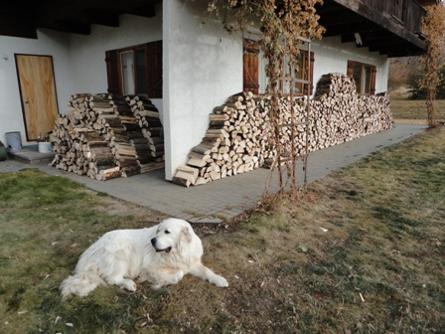 Photo of what approximately two cords of wood cut to 13 inch length looks like. I can deliver up to this much in one load. This is my personal wood supply for this winter.
(I dont heat exclusively with wood)